Planning Team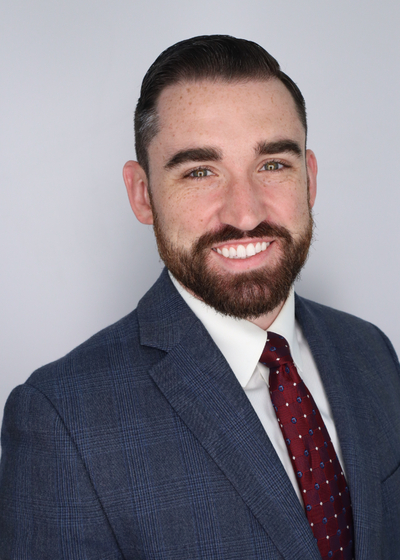 Zacharey J. Cerruti, CFP®, ChFC®, CLU®
Wealth Management Advisor
Office 631-592-2060

Zacharey is a Wealth Management Advisor and Founder of Cerruti Financial, A financial planning and services firm on Long Island, NY.
Zach started his career with Northwestern Mutual in 2015 as a Financial Representative Intern while pursuing his Bachelors Degree in Finance at Marist College. Upon his graduation from Marist College in May of 2017, Zach officially launched his practice as a Financial Advisor. Within 3 years of launching Cerruti Financial Zach was able to obtain his CFP® certification, making him a CERTIFIED FINANCIAL PLANNER® professional. He believes that continued education is imperative for a financial planner to ensure that they are continuing to provide the maximum value to their clients. He has since also obtained his ChFC Designation (Chartered Financial Consultant) and is now pursuing his CLU Desgination (Chartered Life Underwriter).
Zach focuses his business and planning process around developing a deep understanding of his client's financial position and goals. He believes in spending ample time discussing his clients vision for financial success so that he can make recommendations to help get them to where they want to be. This allows him to create an individual plan for each of his clients designed to provide the highest chance of success while taking on the least amount of risk. By individually customizing and tailoring a plan to each of his clients financial and life goals, Zach and his team are able to provide their clients with a path to financial independance with minimal stress. Zach's vision for Cerruti Financial is to become a well educated and highly efficient group of motivated financial professionals who are able to act as their clients personal financial team, helping their clients continue to make progress towards becoming financially independant.
Outside of work Zach is an avid Snowboarder and Skier and has an affinity for cars. On winter weekends you can always find him on the mountain and on Summer weekends you will find him at one of Long Islands various car shows and meet ups. Additionally Zach is a passionate sports fan following the New York Yankees, New York Giants, and especially the New York Islanders closely. Zach is outnumbered on our team as both of our other team members are die-hard Ranger fans, which makes for good competition and rivalry in the office.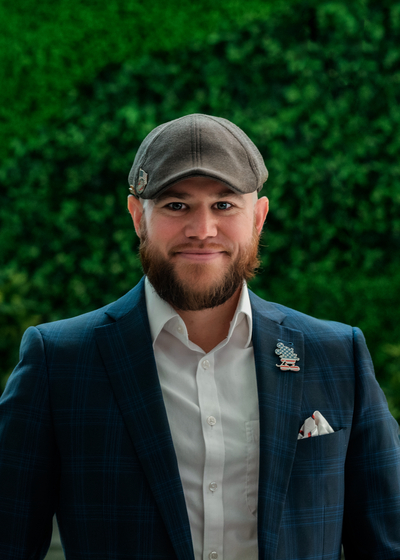 Robert Novotny, B.S.
Associate Wealth Management Advisor
Office 631-592-2029

Robert Novotny is a Marine Corps Veteran who attained the rank of Sergeant in his eight years of active service.  He completed his transition in late 2013 and is now an Associate Wealth Management Advisor with Northwestern Mutual Wealth Management Company.
Prior to working with Northwestern Mutual, he enlisted into the Marine Corps on 12 September 2005 at Fort Hamilton, Brooklyn, New York. Throughout his career, Robert was trained in several areas.  He enlisted as Supply and was stationed at Weapons Training Battalion in Quantico, Virginia. It is there where he attended Breachers Course, Designated Marksman Course, Combat Marksman Coaches Course. 
Robert was meritoriously promoted to Corporal on 2 February 2007.  On 16 February 2009 Corporal Novotny was assigned to Task Force East Company at Quantico, Virginia to prepare for an upcoming deployment. Robert was then deployed to Haditha, Haqlaniyah, and Bani Dahir in support of Operation Iraqi Freedom with Mobile Movement Team – 1.  He was promoted on this deployment to the rank of Sergeant on 1 September 2009. On his deployment he was lead dismount, saw gunner and communications chief for Mobile Movement Team - 1 in the Al Anbar Province. While in Iraq, his mission was to transport International Police Advisors and train Iraqi Police. He also evaluated the prison system in their area of operation and advised the Iraqi Police in their mission to control the area of operation.
After deployment Robert was reassigned to Camp Kinser, Okinawa, Japan as a 3D MLG Comptroller with the Inspector General's Office and served as the Travel Operations Chief.  He was awarded the Navy and Marine Corps Achievement Medal for his three-year tour and impact during the tsunami in Fukushima in March of 2011.  He transitioned into Veteran status on 23 September 2013. 
As an Associate Financial Advisor, Robert is known in the Veteran, Police, Firefighter, and Union communities for assisting in the navigation of the pension system and creating efficient strategies to redeploy capital to enhance financial plans.  Robert is also known in the Veteran Owned Business community for developing tax efficient compensation packages for employees and key executives.
Additionally, Robert is the Director and Chapter Captain for Team RWB Long Island, Vice President of Project9Line, Director with New York Veteran Owned Business Association, and Founder of Vets' Lives Matter.  He has championed efforts to employ, educate, and empower our Veterans across the nation.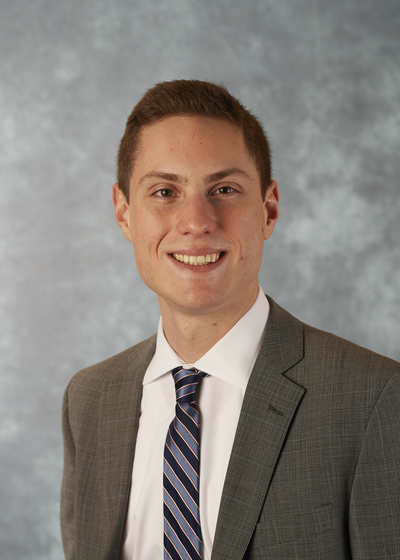 Michael Castrogiovanni
Operations Associate
Office 631-592-2000

Michael began his career with Northwestern Mutual as a Financial Representative Intern in 2018. He became a full-time Financial Representative and launched his own practice in 2019 after Graduating Hartwick College with a bachelor's degree in business administration. After focusing on building his own practice for a year, Michael decided to join Zacharey's team as a Financial Planning Associate where he is assisting in client onboarding and service as well as helping to facilitate the financial planning process with each and every client.
Michael is an accomplished athlete and played lacrosse at the collegiate level at Hartwick College for his entire four years at the school. Mike is also an avid pro-sports fan and follows both hockey and lacrosse closely.